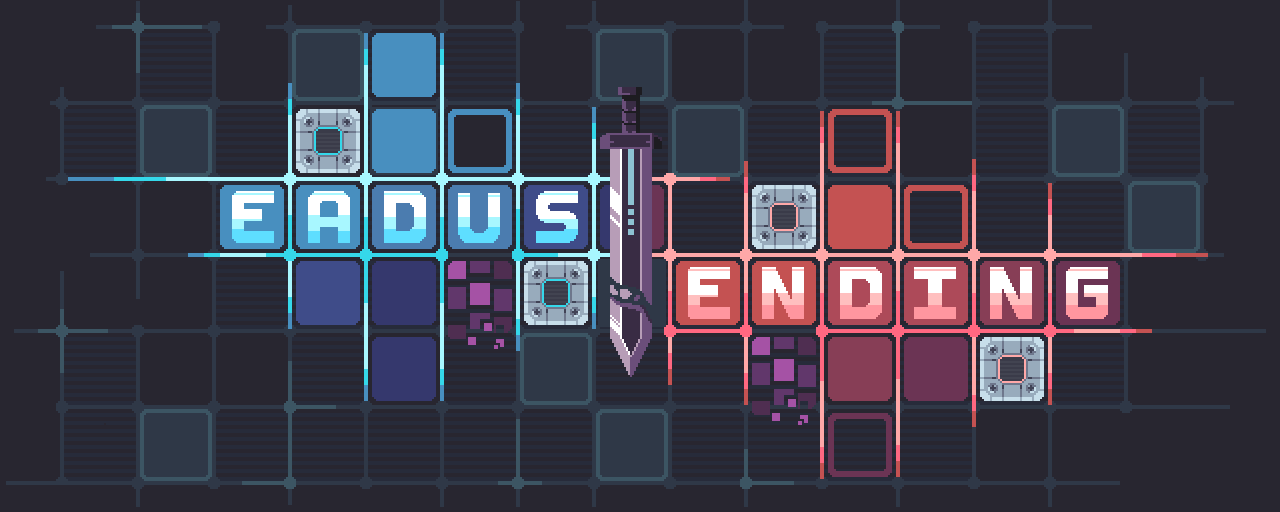 Eadus Ending
A downloadable game for Windows
Synopsis

Set inside the VRMMORPG of Eadus Online, take control of new players Cobalt, Kaitoke and Ochre and rise to the challenge of becoming the strongest party in the game.
Not all is what it seems inside this game world however. Some players have been pushed into a state of comatose called Eadus Syndrome following events that happened to them whilst in game. This has led some players to begin an investigation into these events and their mysterious circumstances.
Features
A beautiful world that's been hand crafted. A small area of the first biome is available right now.
Fast, real time, grid based combat with a customizable pool of abilities for each character, known as a Deck, to strategize and experiment with
Interesting story, characters and lore
Incredible music by Ryan Fogleman
Made in under 4 months for the Pixel Game Maker MV development challenge
NOTE: This is very small version of the game which focuses purely on the battle system. There are no NPC's or quests, just a few treasures chests, maps and lots of battles (if you choose to). You can also customize the encounter rate in the options menu, even turn them off completely apart from scripted battles.
Updated to v0.11 containing lots of bugfixes.
Bugs Present in v0.11:
WASD mapping for avoiding a fight and menu are different to the button prompts.
Download
Click download now to get access to the following files:
EadusEnding_011.zip
85 MB
Comments
Log in with itch.io to leave a comment.
This set me back to mega man battle network vibes with big differences! The combat, deck building and strategy kept me interested in the game. Gonna play this all the way through when it's released for sure
Dude that was a sick video! You got me hyped just by watching it! Honestly, thanks for playing it and I'm glad you liked it so much. Like the end of the demo says, theres a whole lot more on it's way. There are also a few chests around with some extra cards in them. You can go into the deck builder from the menu if you play anymore.